Visitantes

TIRO CERTO EM DVD!!!

TERCEIRA temporada(EUA)
3 de janeiro de 2006

SEGUNDA temporada (EUA)
12 de julho de 2005
Primeira temporada (EUA)
11 de janeiro de 2005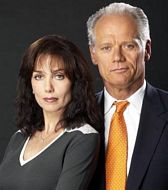 This is NOT an official
website and it
is run as a
non-profit site,
for fan purposes
only. I am NOT connected
to Fred Dryer
in any way.

No infringement of any
copyrights is intended.

The sources of all
quoted material have been cited.


©1999-2021
Gisele


Última atualização
2 de março de 2021