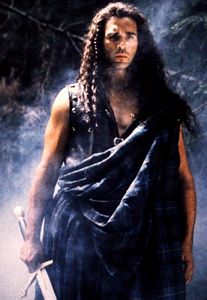 I'm Duncan MacLeod
of the Clan MacLeod


WARNING! FOR THOSE PEOPLE
WHO HAVE NEVER WATCHED
HIGHLANDER THE SERIES,
I WOULD LIKE TO WARN THA
THE BIOS OF THE CHARACTERS
HAVE MAJOR SPOILERS

FOR BEGINNERS (to understand the show)


Characters:
DUNCAN MACLEOD - METHOS - RICHIE RYAN - AMANDA - JOE DAWSON
TESSA NOËL - CHARLIE DESALVO - ANNE LINDSEY


More:

FRIENDS & FOES - WHERE WERE THEY? - QUICKENINGS
CAST - EPISODES - MUSIC - STUFF - TRIVIA - LINKS
CREW - CONVENTIONS

Spin-offs

THE RAVEN
ANIMATED SERIES
METHOS CHRONICLES

PETER WINGFIELD (Methos)

©2000-2021

Designed and
maintained by Gisele
MY E-MAIL

Created: October 12, 2000
Last updated: March 1, 2021

This site has been projected for
Microsoft Internet Explorer
full screen mode
800x600 screen resolution
medium font

Highlander is the property of
Gaumont International,
Davis/Panzer Productions and
Rysher Entertainment.
No infringement of any
copyrights is intended.
This is not an official web site.